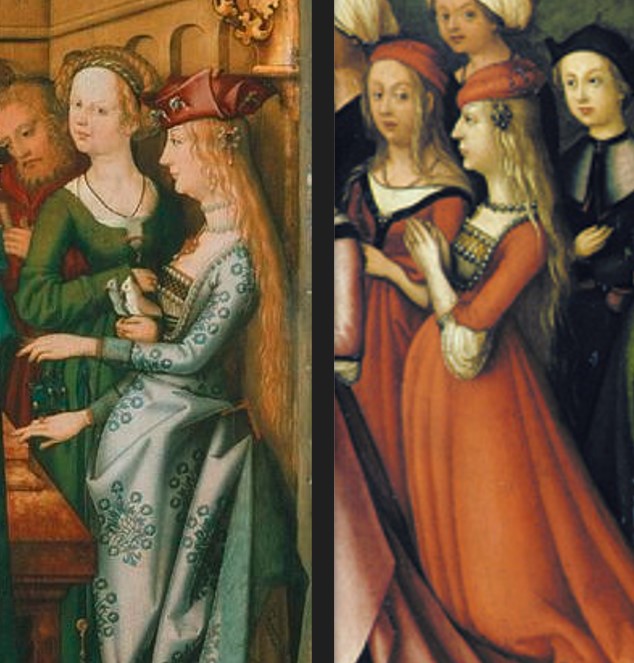 Something that's a bit of a myth in the historical costuming world is that you can't use allegorical images for clothing information. But it's not entirely true. I've been building up a collection of instances where both saints and background figures are based on real people. This is not new, I'm trying to get the examples specific to women's dress. While organising some folders into what I like versus strictly catalogued I spotted these two images clearly use the same figure.
The family portrait that includes the young woman in red is dated to 1502 and is by Hans Holbein the elder.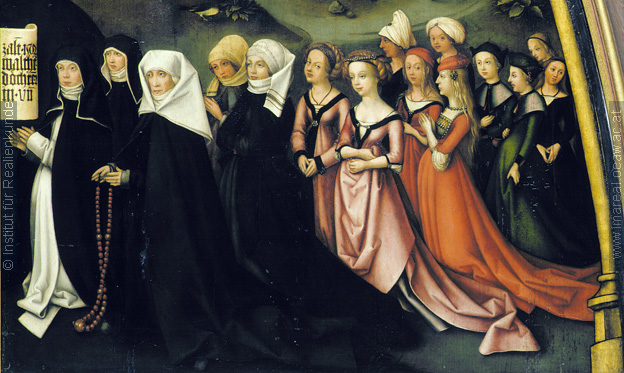 HANS HOLBEIN D. Ä. (1465-1524)
Epitaph der Schwestern Walther: Heilung des Besessenen, 1502
The second image is also by Hans Holbein the Elder and approximately the same date.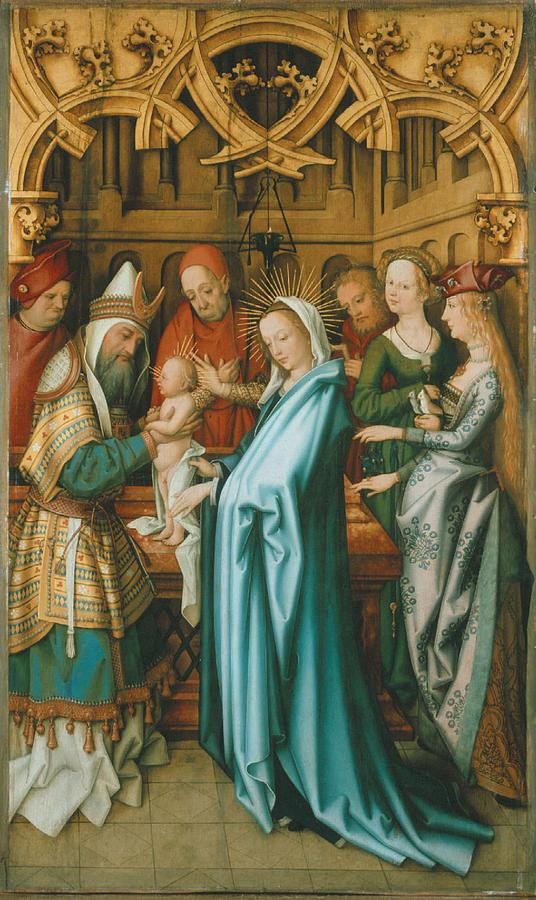 HANS HOLBEIN D. Ä. (1465-1524)
Kaisheimer Altar: Darbringung im Tempel, 1502
I had both in my folder for deeply scooped necklines like this which is probably most famously represented in Bianca Maria Sforza's potrait by Strigel.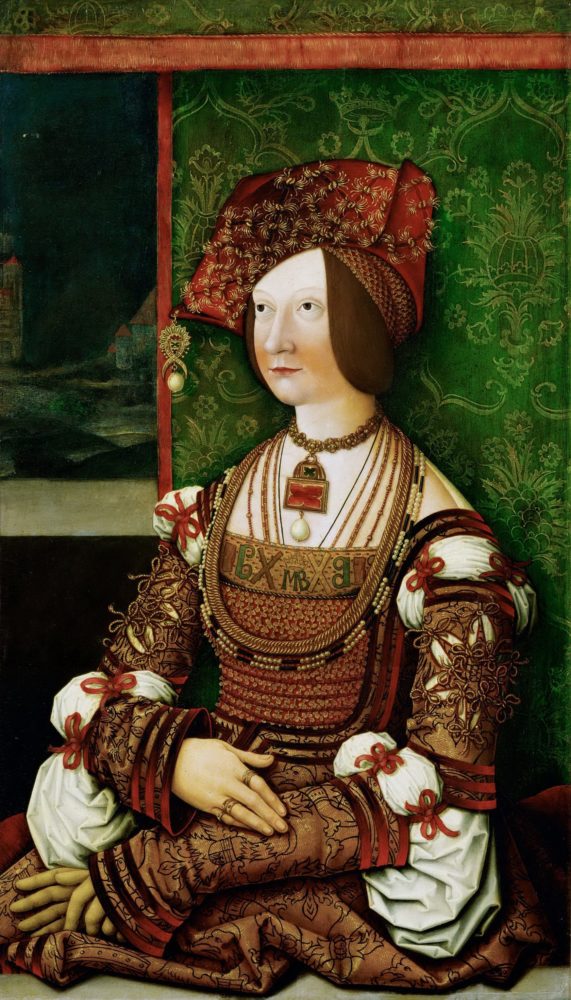 Kaiserin Bianca Maria di Galeazzo Maria Sforza (1472 – 1510), Kunsthistorisches Museum Wien, Gemäldegalerie
 I'm not going to lie, I've loved this gown since the time I only had low quality black and white prints to go by. So this may be what I make from the small amount of "Cranach" gold fabric I have. Oh no. No it's okay, I can reuse my Heuke fabric into a ropa to go with my wool kirtle for a more comfy ensemble.