Well when you see what I had to do you can see why I hesitated: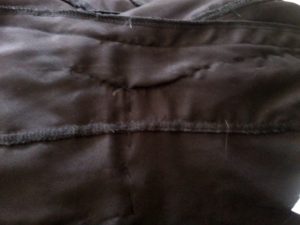 The CB was taken in by about 2.5″ all up.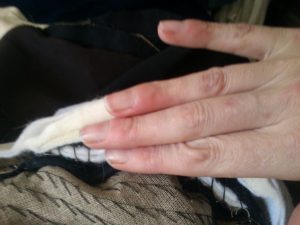 The shoulders got even more aggressive to stretch the fabric around the shoulders and back.
So now I get to sew the back properly, tidy and clip the sucker. and then reshape the skirt across the back.
The skirt panel right now could do with being pulled up a little so that can only happen once the shape is sorted. Next step is casing for the bones and stitching them in. Ick. Making the casings I mean.
Then finally cutting the sleeves and shoulder and back covering.