SO, HOW IS THIS FOR A SIGN?
by michaela de bruce, August 26, 2014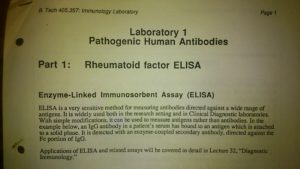 The very first lab we did for immunology? A test for Rheumatoid arthritis and that test is an ELISA!
I was not kidding that RA was something I studied at Uni only to get it years later!
It is super unlikely this is a link btw. Even though on the 2nd page there is a very big safety warning: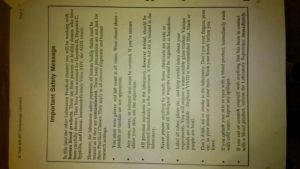 And to prove this was not just a handout: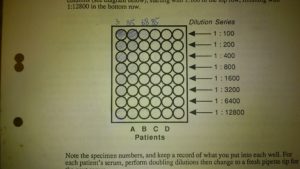 So yeah. Thanks fate.