MALEFICENT HORNS, OF DOOM!!!
by michaela de bruce, August 5, 2014
Not really, but they were a PITA to get to this stage. The glue on one side didn't cure and so fell off and in the middle of mixing fibre and filler. This means a very short working time and so I tried all sorts of ways to get it stuck back on.
Heating the mix to make it cure faster? Nope. And my heat gun died. Sigh.
Cleaning and using a contact glue? Nope. Too much uncured resin around interfering on a chemical level.
Cleaning and using a hot glue gun?
JUST BARELY BUT IT DID!
I checked on the horns and they are still stable and the resin is curing. It's still cold and malleable but working.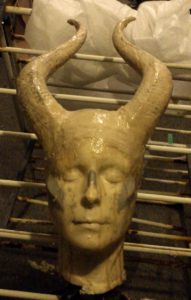 Also see if you can spot what I did. Sorry small image is small. But it's not in the traffic but nearly centre of the photo…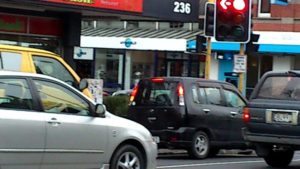 And finally Mr Boo. Looking discombobulated after a bit of fur ball wheezing this morning. He always looks as if it is something happening to him by some unseen person. So a few pats and a warm toasty blankie and he was okay.