Maleficent pleather wrangling
So it's a total pain to try and sew as it sticks to everything. To tidy the front edges I needed to top stitch a narrow facing. And I stumbled across this nifty little method to avoid puckering!
A button hole foot! Yep, this sticks to the pleather and you can then sew the full length and then lift the foot and slide forward again as you need.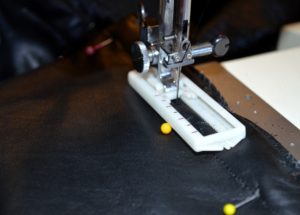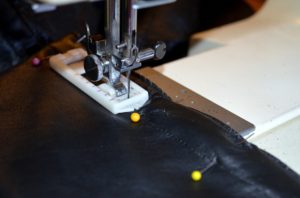 For those of us with some fancy feet but not all.
For the hem I used a really sloppy running stitch with a very few back stitches, then clipped the hem off.
Once the hem was reshaped I then zipped it under the overlocker using the hand basting as a guide. I don't fancy hand sewing all this. So I may wind up doing a "rolled" hem that the machine does. It's a silly name as there is no rolling, just a very tidy encasing in thread effect.