Just laid over the bodice but the front two jewelled pieces are done- sans backing and fastening.
And to show just how much work there is in these I have omly barely started the back piece. Organza appliques, couched cord and galloon, applied Saree pieces. I still have to finish the couching then bead (both on a frame) then the jewels and looped braid.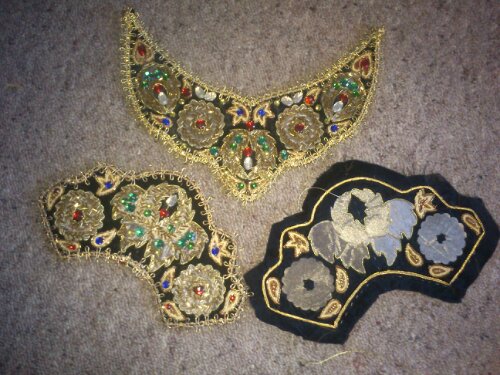 These do look very Aussie/world tour because I used the shapes of Marina's gold tone appliques with the larger coloured jewels of Maree/Danielle's bodice and the slight heart dip in the top.
I have started the wrist pieces, but deviating a little and keeping with the gold on back of the jewelled pieces.
Oh and yes, that is a super chunky metal zip up the front 🙂 I will lace the back as well.