Yes, my Lilac dress that has been on hold for almost as long as Mina and my Elissa gown.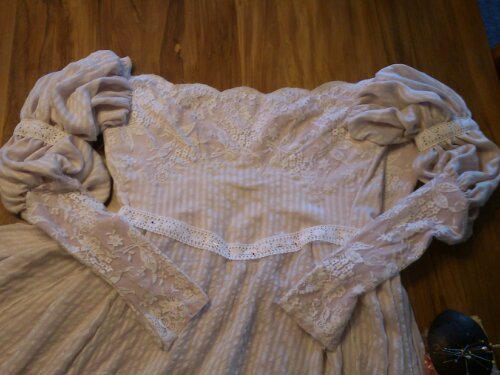 The lace had to be applied by hand and then machine so it was a bit of a time sink.
Kind of nice having so many old projects at this actually really finishable stage!