I've been having difficulty with my pattern book mainly because I want it to be both a manuscript and a useable work to work from. But Gosh. Have a look at this.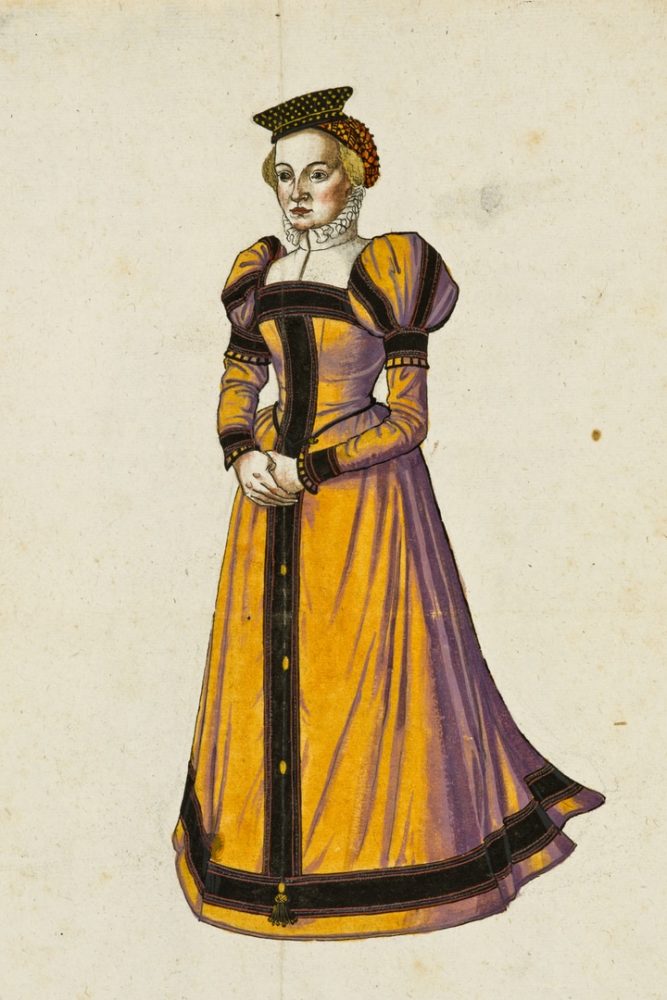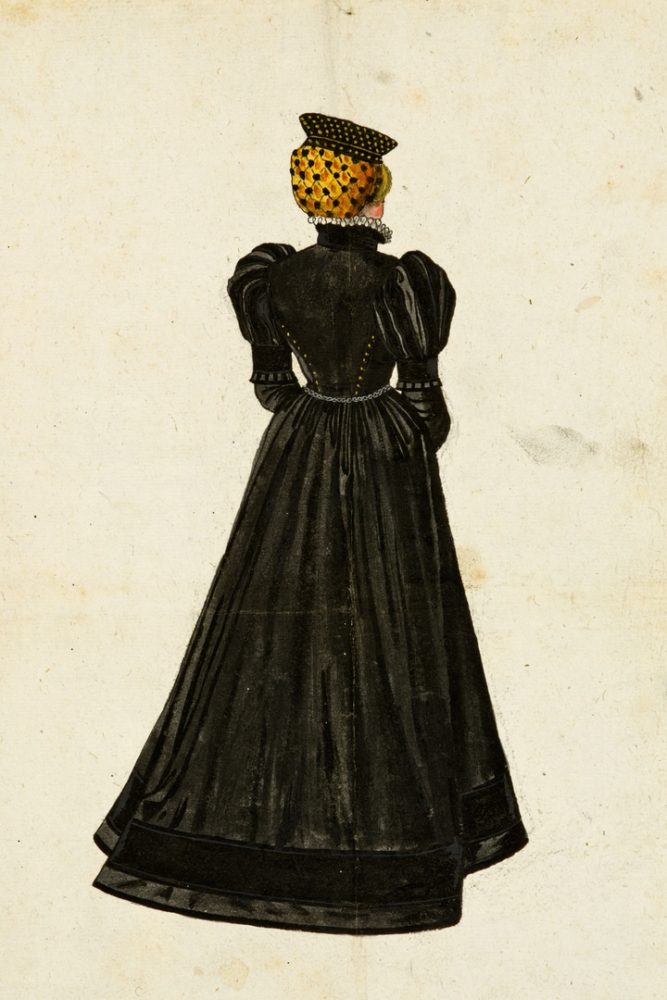 Institution: Hessisches Landesarchiv – Staatsarchiv Marburg
Typ Kolorierte Zeichnung
Thema Mode
Zeit 1566
Material/Technik Papier
Sprache deutsch
Identifikator HStAM Best. 3 II Nr. 55
In Stuttgart it was desired that the bridesmaids, who were to be provided in equal numbers by both courts, should be dressed in the same way. Therefore, in November 1565, the bridegroom was sent two sheets of paper on which the front and back views of the two dresses made of black velvet and golden-brown shimmering taffeta desired for the maids were drawn in great detail. Fabric samples and sewing instructions were also given.

https://ausstellungen.deutsche-digitale-bibliothek.de/mode-in-hessen/#s9
Oh now much would I love to find the instructions! But I have come to a dead end searching.