Finally, I've started to get back to projects. I really need something with no rules, and makes use of two very pretty but modern fabrics, a shot blue taffeta and a heavy fully sequined lace. It was very hard to decide between my two designs. My few rules are it does stick to historic cut, and to use up all of both fabrics. 4m of the lace, I think it was 9m of the blue.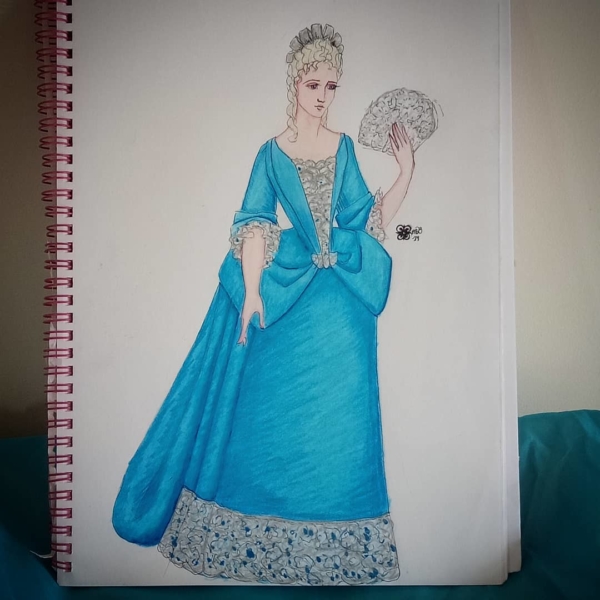 Deciding to go all in on an early Mantua by pinning my lace the full width? Wow.
I started adding all of my references but I think I should do that over a few posts so I can focus on each properly.