I was not sure that I would actually restart my blog, however with fixing my phone so it can take photos, and all that has happened in the last month I think it is now time 🙂
I will stick to health and costume updates alone.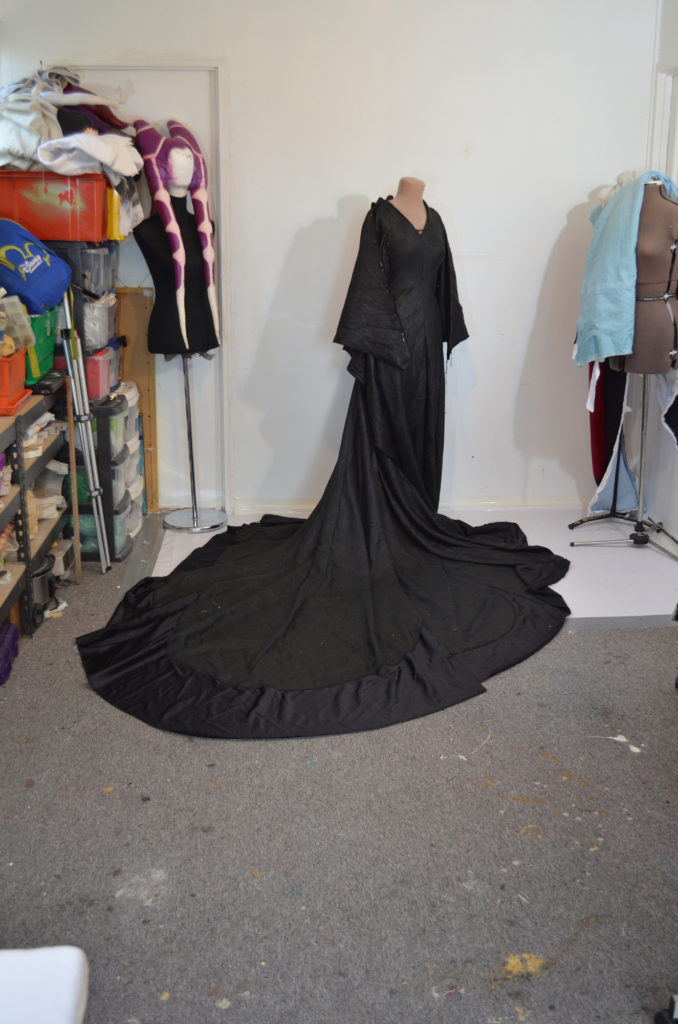 This shows the newly secured vinyl floor in place (just boot weight until I can get hold of firmer) and the old floor (that is all resin splash over or paint on the floor! Not worth getting it cleaned but it may be worth replacing the flooring anyway as the fibres are brittle.
Back left corner is now tidier!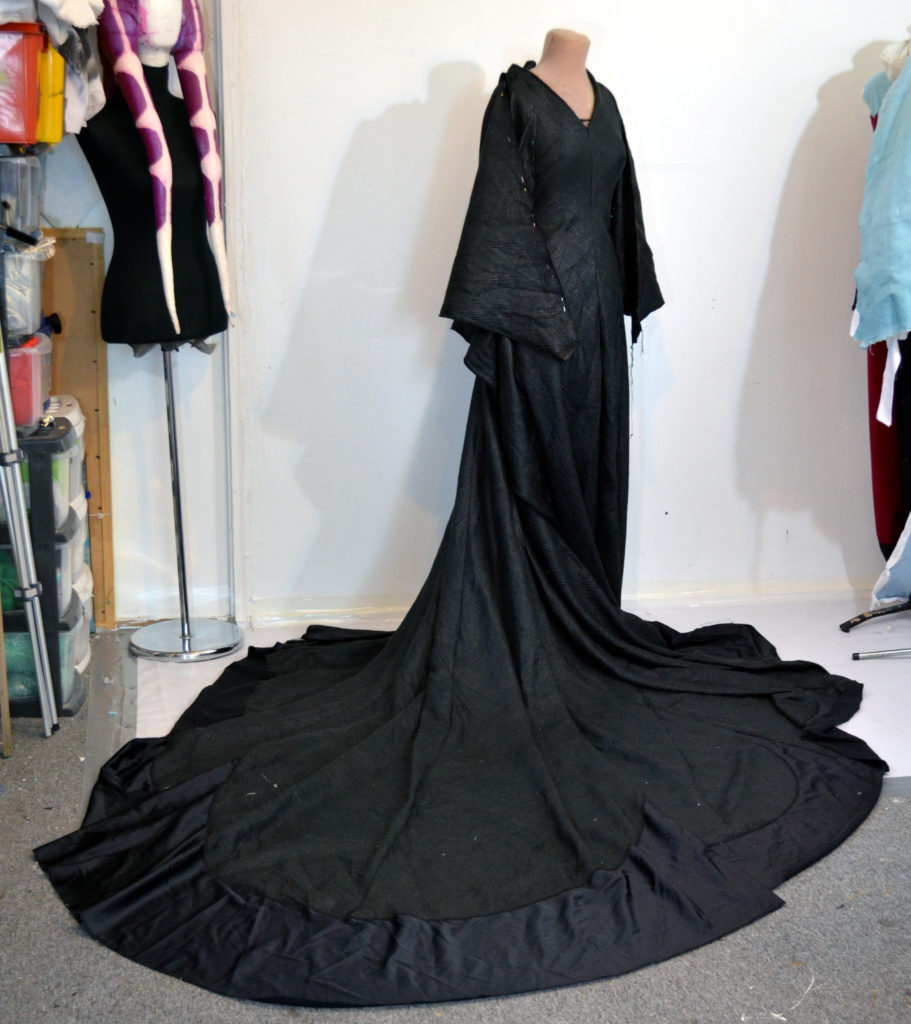 Maleficent is back on my to finish this season pile 🙂 I got excited about finally finding products I want to make the wings and then I realised I need to bring this project back from the UFO pile 🙂
Made all of that from 8.5m of fabric! In two pieces at that!
Both of these are remake projects- the red gown with black borders a remake of my CLeves gown 🙂 I have the wool and linen dresses in good condition so really wanted the fancy dress to match 🙂
The construction and shaping are both so very different that I am enjoying the challenge of going from one to the other, and is even inspiring me to work on a project I had also left alone for many years 🙂