I've been relying on Instagram for my daily blogging of small progress so I'll see if I can post unfiltered photos here

Okay so I ordered some beautiful rhinestones. They are a really good size but look what happens to the rectangle sequins when I scatter sequins and stones over my rather magical base fabric: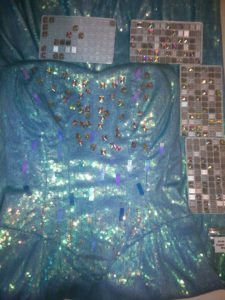 They kind of wash out and don't add to the texture. My own fault for my choice of base fabric, it is seriously textured enough that flat sequins have a negative impact.
You can sort of see why in the photo above. The light scatters in such a way as to create a lot of illusionary texture.
The bodice had a layer of knit fusible interfacing added here. It helps secure the rhinestones and prevent the weight and stitches from tearing the fabric.
And then I got another lot of rhinestones. I may have accidentally got a few too many of the very largest (an inch long) but they are all magical and I have Plans(tm).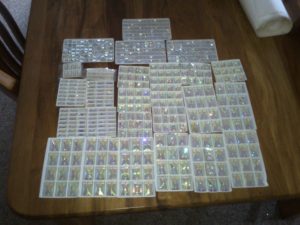 Testing a layout of the rhinestones for the undershirt neckline as well as the bodice.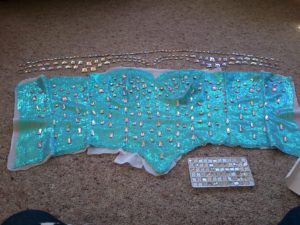 Testing a mix of regular spaced and irregular spaced stones. The long thin stones work as a visual anchor while the squarer smaller stones help scatter the light.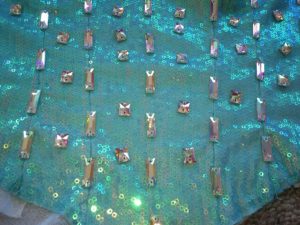 The density works here, but I kept trying different layouts to find the best balance of stones and fabric.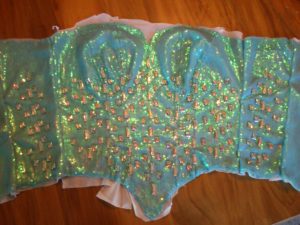 I did add some of the mid sized stones to the bust and front, but these are being rejigged as I work.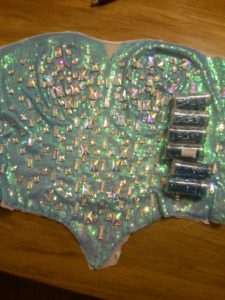 And here is why- the tiny circular stones at the waist totally transform balance so I have had to remove stones at the waist to bring out more blue!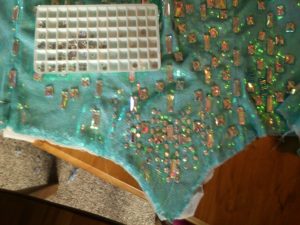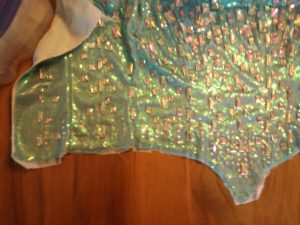 The waist has alternating rows of plain and AB coated stones to help blend the waist to the torso.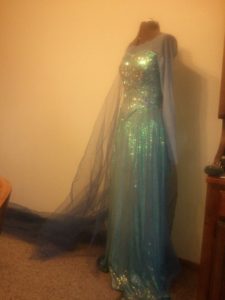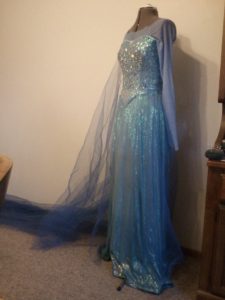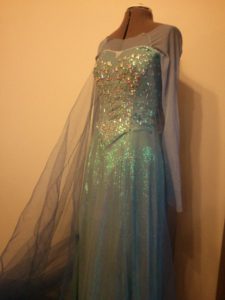 The different shades of blue really do make a huge impact on how the ombre effect shows up.